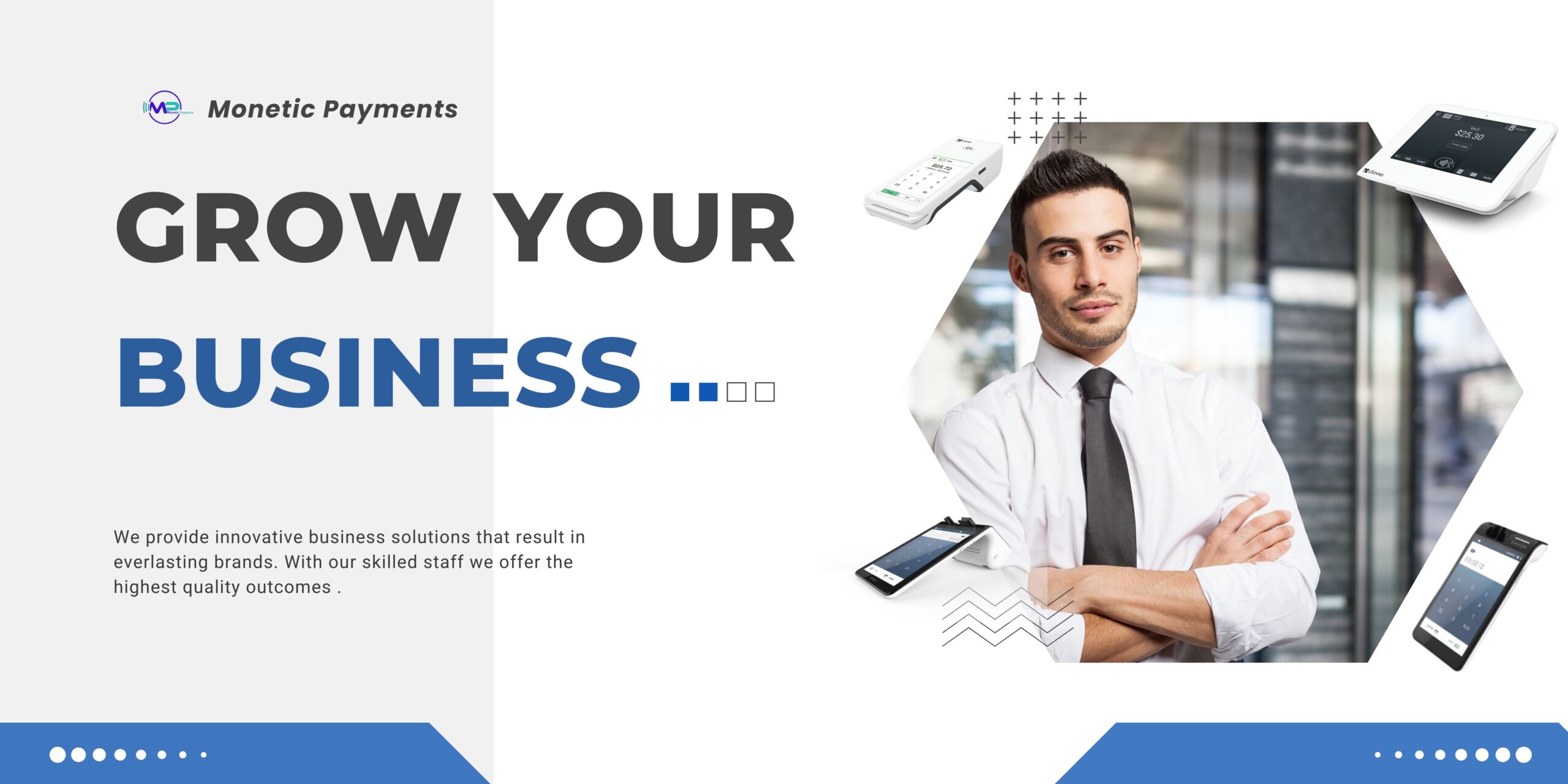 With Offices throughout Canada we are a locally owned Merchant Service Provider with a 24/7 support to all our members businesses and other organizations .
 Our aims are the following : 
We will help you to choose the right Point Of Sale (POS) that fits your day to day business transactions.
Save your money by providing quality systems with the lowest total cost of ownership .
      Choose Monetic Payments as your support and you will get : 
A "one stop shop" for all your Point Of Sales (POS) needs .
Free 24/7 assistance when things go wrong .
A wide range of hardware and software options to meet your needs .
Friendly and helpful service from our great team of Point Of Sale professionsals.
Simple set-up (Software and Research)
Easy device installation . No drivers required .
Compatible (Business Services)
Works with different vendor POS platforms & allows for contactless transactions .